Social media marketing and content marketing have become phrases that inspire exhaustion rather than inspiration. There are so many places to post, share, and comment that it can be hard to know where to focus your energy. And with platforms switching up their rules and algorithms on a seemingly spontaneous basis, it's difficult to feel satisfied by your content's performance. 
The great news is that while many social media platforms seem to be having an identity crisis, there is still one place on the internet that will deliver consistent results for your business: the blog on your website. Here are our top five undeniable reasons why blogging gives you a fantastic return on your investment in your marketing arsenal. 
Original Content You Own
The number one reason blogging is so valuable is that it is original content you own. If you're posting blog articles to your website on a domain that you've purchased, then you have complete control over that content; this is unlike Meta, TikTok, or LinkedIn, where if those platforms suddenly disappear, you lose all your content and your connections. 
When you own your website, as long as people know where to find you, they will always have access to your material. 
Delivers Organic Results with SEO Content
One of the most long-term strategies to attract customers to your website is by creating organic traffic. This type of traffic refers to customers who are searching for information on the internet, and your website pops up in the top results. Here is an example of SEO blogging efforts resulting in organic traffic:
Mitchell is preparing his home for the upcoming winter season. He has a wood-burning fireplace in his basement living space that he loves to use on cold winter nights. It's a cozy environment to curl up with his dog, read a book, or watch a movie with his girlfriend. He knows that he needs to have the chimney cleaned and serviced in order to use his fireplace safely this winter. His first idea is to open up his phone and search "chimney cleaning services near me." The top three results are local businesses in his city. 
Mitchell cares not only about his safety but the safety of his girlfriend and his dog. Three local options appear in the search results. The one that catches his attention is the one with the following headline: "Everything You Need to Know About Keeping Your Woodburning Fireplace Safe All Winter Long." He clicks the link, gains valuable knowledge from this company, and decides to book an appointment through them without hesitation. 
The decision that Mitchell made resulted from blogging that utilized the keyword strategies of search engine optimization.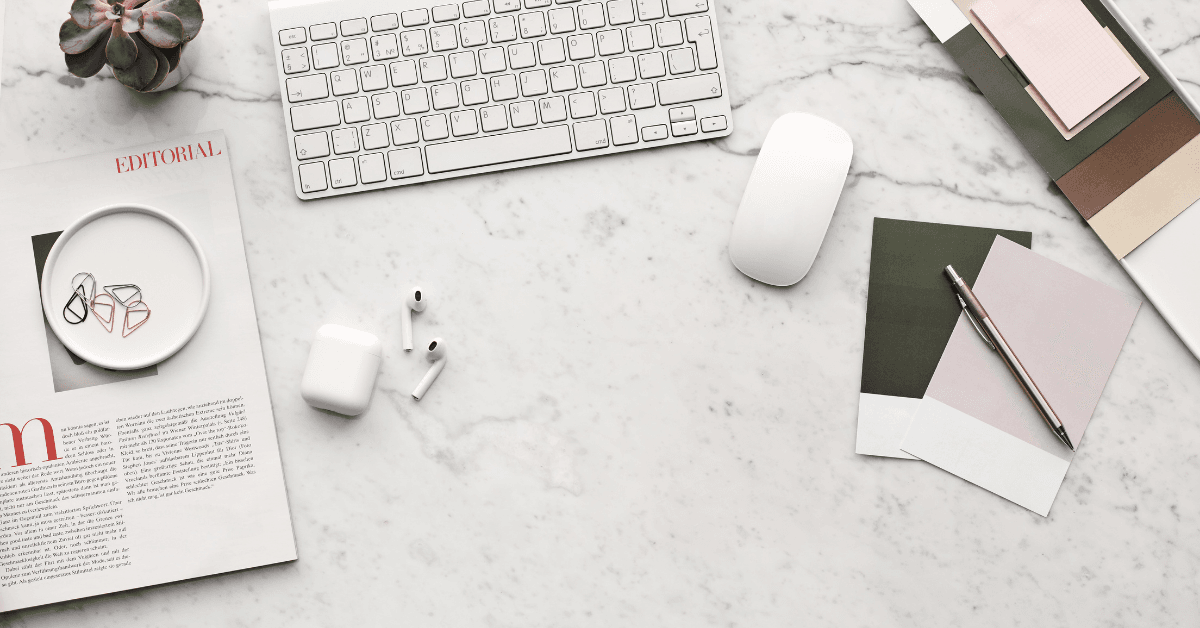 Boosts Your Credibility and Increases Trust
As described in the Mitchell scenario above, having a blog where you share accessible, free information about your industry, product, and services instills trust in your customers. You get to showcase your knowledge and position yourself as an expert, which customers seek out and value. When you consistently educate, inspire, and inform your customers for free, they will be more likely to become loyal clients.
Inspires Weekly Original Content for Other Platforms
The frequency with which you choose to blog will depend on your available time, the competitiveness of your industry, or how much you want to invest in a blog writing service. Many small and medium-sized businesses choose to blog once per month, while others prefer to blog weekly. Either strategy is beneficial for adding new content to your website. Still, it can also be advantageous for the rest of your marketing strategy. 
While social media platforms aren't perfect, they remain useful tools. Consistent, original blog content can inspire even more content for other platforms. When you prioritize your blog content, you can then reuse that content for your social media posts. For example, you could pull out the main points or highlight the most powerful quotes. There are so many ways to repurpose your blog content that we wrote an entire post about making your blogging content stretch further.
It's Free if You Do It Yourself!
Anyone can blog for their business. All you need is a website and a computer, and you can start writing blogs at whichever frequency you can manage. While you don't have to pay someone to write for you, blogging does take up your time. If you're comfortable and confident in your writing skills, you could easily set aside a few hours a month to write several blogs that will last you for an entire quarter!
The primary question to answer is whether your time is worth spending on content writing or if you'd be better off investing your valuable time in other areas of your business while outsourcing the blog writing to specialists. The answer will be different for each entrepreneur but is highly worth considering. 
Writing about their services is an enjoyable break from the daily tasks and responsibilities for some business owners. For others, writing about their industry is stressful and torturous. They'd rather be doing anything else than writing 1000 words about some aspect of their service. 
If you're blogging for yourself, we have two great resources to help you increase the performance of your blog articles: 
Download our free

Blog Post Planner & Guide

to start planning and writing blogs with greater clarity and consistency.

Get on the waiting list

for our brand new course coming November 2022: "How to Write an SEO Blog Post in One Hour." You'll be the first to get access to this digital, learn-at-your-own pace course where Danielle teaches the exact formula our writers use here at Fine Point.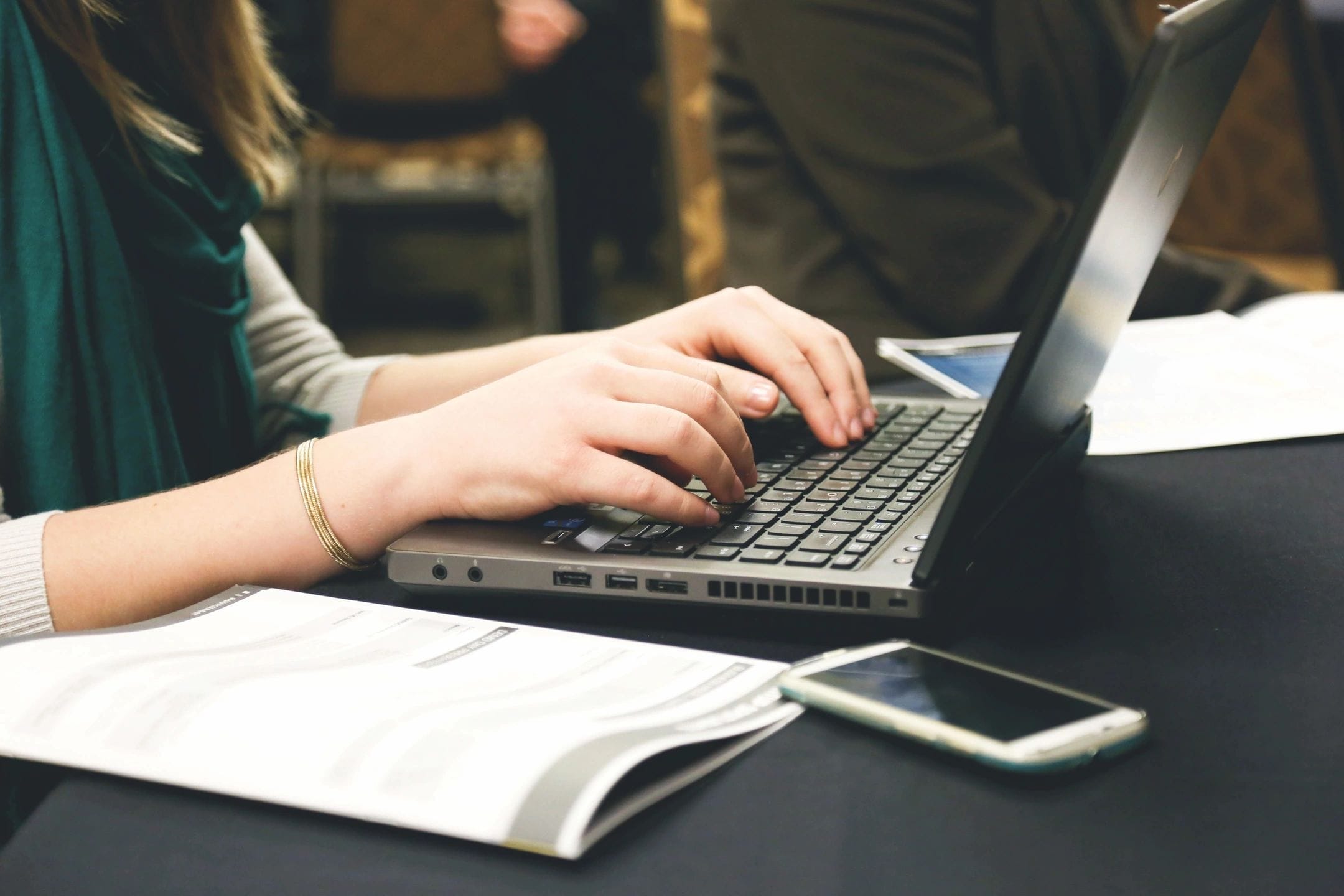 How to Choose Writing Services for Your Business
Writing is a skill that can be developed. However, not everyone has the time or passion for pursuing excellent writing. When you start looking for a writer for your business, there are several important qualities we recommend looking for in a blog writing service:
Does the company have experience writing for a range of industries?

Do they deliver high-quality writing?

Are their sample blogs engaging or interesting to read?

Do they offer SEO-researched content to grow your organic traffic? If so, which SEO tools are they using?

Does the company have great reviews from past clients?
Professional Blog Writing in Edmonton
Blog writing is not for everyone, but for us, it's always a welcome challenge! Our team of skilled writers can research your industry, match the tone of voice of your company, and deliver high-quality, engaging content at the scale you require. Reach out to us to learn more about how professional blog writing services can improve your marketing efforts.
Content Writing Pricing & Packages